1. Friendly Community
In Kosovo you will meet lots of friendly people who show you what true hospitality looks like. Whether they invite you into their homes or treat you to a coffee, Kosovars know how to express their love and appreciation. The warm culture in Kosovo is seen through open conversation with locals and willingness for genuine friendship. Relationships are highly valued by the people and they will go out of their way to help out in any way they can. Kosovars will welcome you with open hearts and make you feel right at home.
2. Lifestyle
In Kosovo you will find a more relaxed lifestyle than in many other European countries. Come and breathe in this unique culture that celebrates music, dancing, coffee and fellowship. Whether in the homes, cafés, restaurants, shops or even in the office, there's music all around expressing the attitude of the people. The Kosovars enjoy life and express it through the way they choose joy and laughter despite realities they face on a day to day basis.
3. Coffee Culture
Drinking coffee is one of the most important traditions of the Kosovars. Spending time in the café is a daily priority for the people of Kosovo. No matter where you are, you will be surrounded by unique, trendy, and cozy cafés. For our non-coffee drinkers, there are multiple delicious teas and rich hot chocolates to choose from. The best part is that you can find all of this for less than 1€!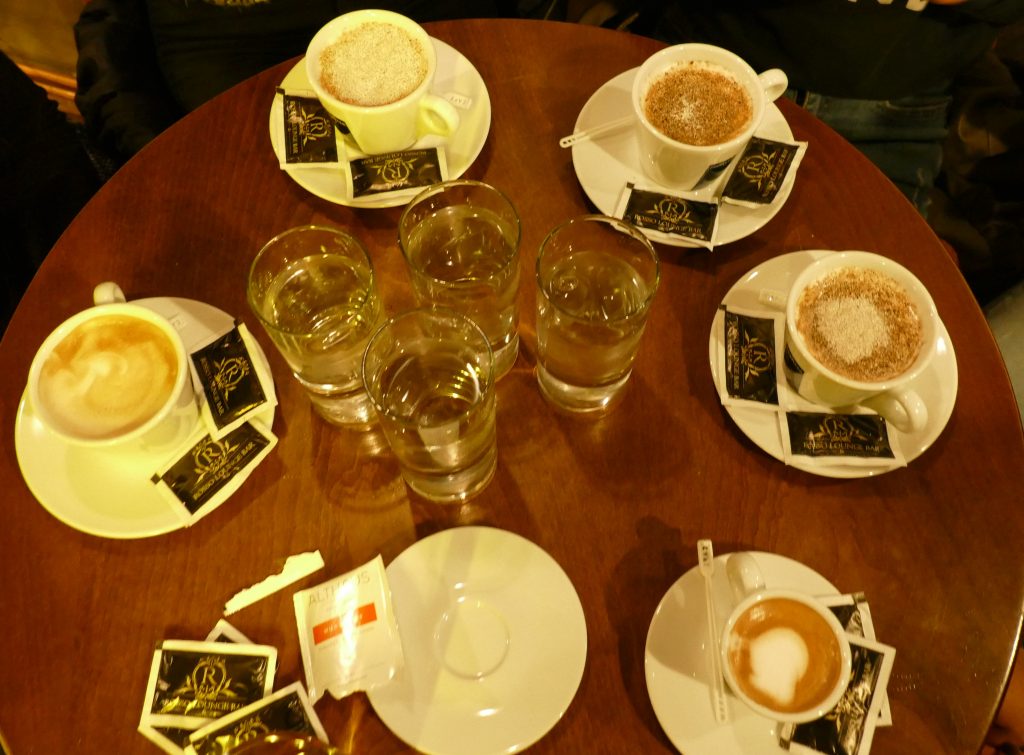 4. Delicious Food
Kosovo is the best place to eat affordable, delicious and fresh food. You will be more than satisfied after only spending 2-3 Euros. There are many traditional Albanian dishes to try such as Fli, Byrek, Pite, Sandwiches and much more. You will also find quality Turkish, American, Chinese, Thai or Italian restaurants and bakeries.
5. Great Ministries
Kosovo is a great place to minister and to be used by the Lord. You will serve in cooperation with our partner organizations. We are working together with a lot of different organizations and churches here in Kosovo. You will be involved in a variety of ministries such as street evangelism, kids ministry, prayer and worship ministry, practical work and ministries in the Roma community.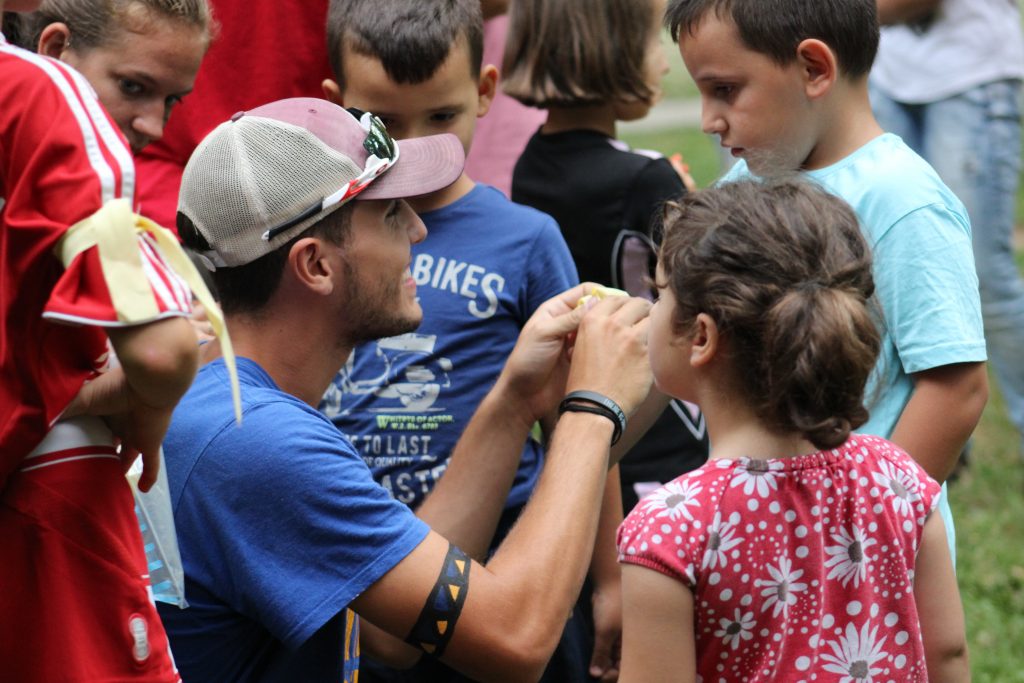 6. Prime Location
You will be staying at our YWAM Base located in heart of Pristina. Pristina is a bustling city full of life, cafés, and friendly people. There are many beautiful places to visit in Pristina as well as many breathtaking destinations to explore. The National monuments have rich history tied to them and are fascinating learn about. Check out the list of The Top 10 of Kosovo.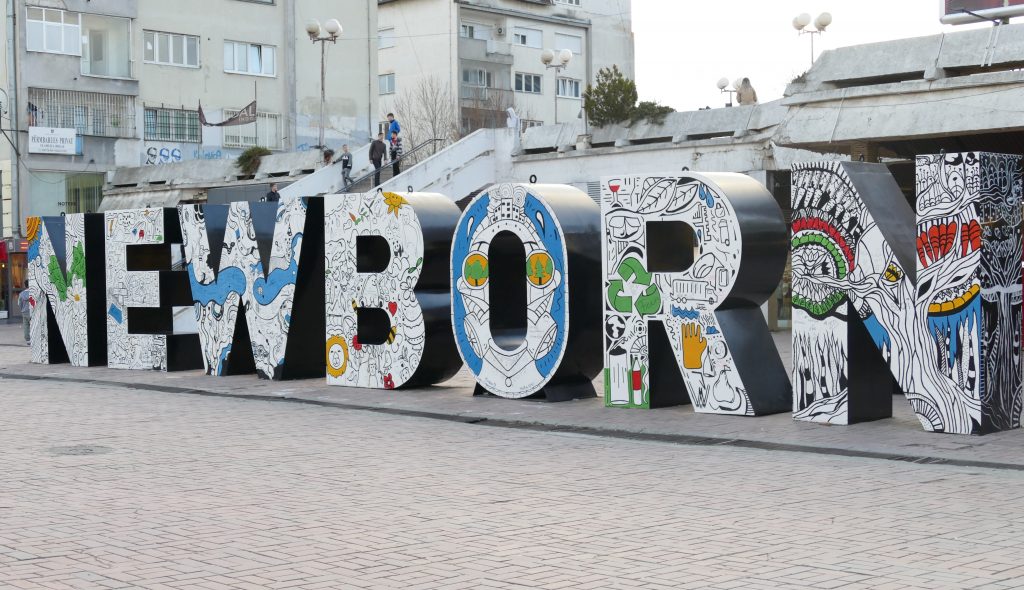 7. Desperation for the Gospel
Kosovo is so in need of Jesus. With 37% of the population living with less than 2€ per day, it is one of the poorest countries in Europe. 95% of the Kosovars are Muslim, however most of them do not practice their faith. Only a very small number of Christians can be found throughout the country. Furthermore, the people are suffering under corruption, unemployment and a lack of hope. Thus, ethnic minorities such as the Roma people and Serbians face huge discrimination in Kosovo. The people need the hope and light of Jesus in their lives and their hearts. This country is a huge mission field with much opportunity to share the love of Christ.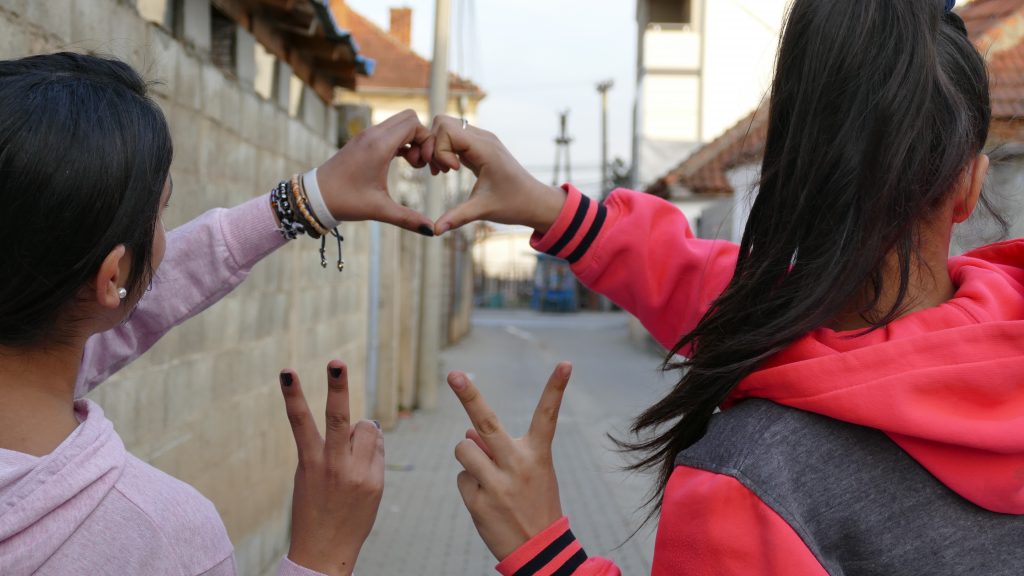 8. Comfortable base
We have a comfortable base that gives you a small taste of home. Our base is equipped with everything you need: two dorm-style rooms that house 4 and 5 people, an open-concept lounge with an equipped kitchen, a shared bathroom, free wifi and a washing machine.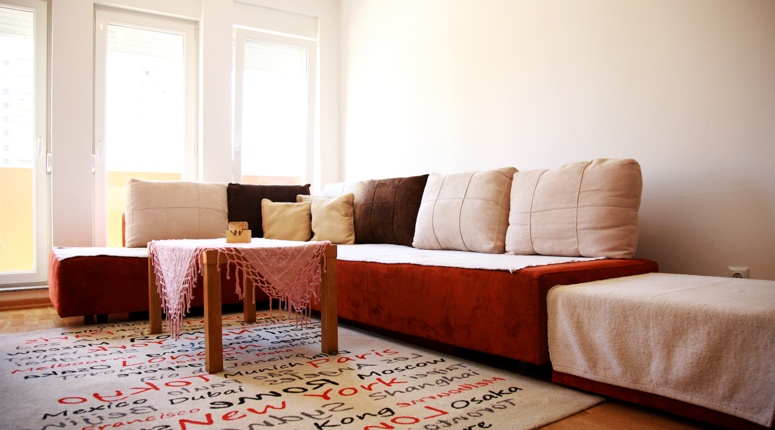 9. Young people everywhere
Kosovo has the youngest population in Europe. Young people are found walking around everywhere and it is easy to connect and start conversations with them. They are very open people and would love to get to know you, especially if you are foreign!
10. Beautiful nature
Even though Kosovo might not be a famous tourist destination it is truly a hidden gem. Everywhere you go you will be surrounded by the natural beauty of the country. You will find mountains and hills all around as well as some caves, lakes and waterfalls. The cool, refreshing air is always motivating you to be outside experiencing what Kosovo has to offer.